Ceramics Painting
We provide all the materials, paints, and an impressive selection of ceramics for you to create your own work of art. Our paints and clear glaze are non-toxic, food-safe, and lead-free.
How it Works – Paint Your Own Pottery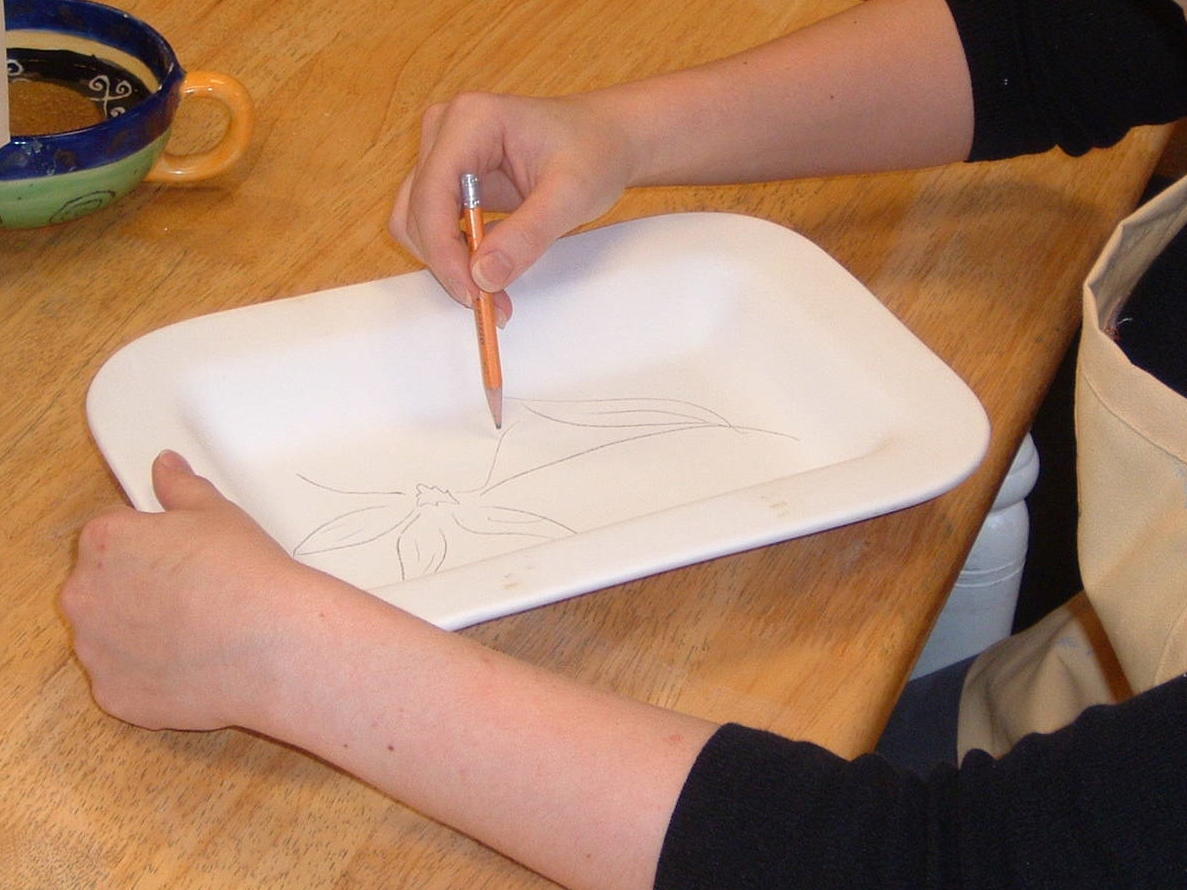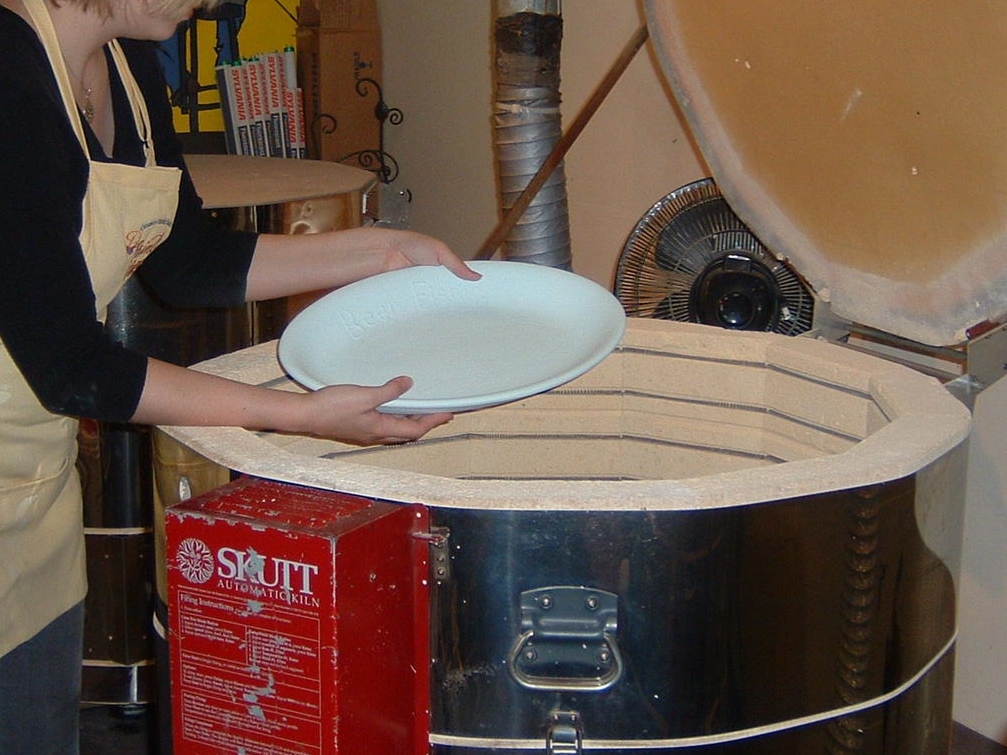 Fun Techniques
There are so many ways to be creative with your piece. We can demonstrate some amazing effects with these techniques:
Paint Pens
Special Glazes
Silkscreen
Stencils, Stamps & Sponges
Add-Ons
Speckled Paint
Paint "Chips"

Etching

Lace Overlay
Bubble Art
Marbling
Trace and Transfer
Shimmer
Paint Dots
Tape and Stickers
Pointillism
Feather
And so much more!
Hand/Foot print art
Many of our customers memorialize their children's hand and footprints on a ceramic piece. Our staff can help you get the perfect print from wiggly little ones!
Pottery for Kids
We have figurines, banks, magnets, frames and more that will delight any little artist!
Kids also love painting items as gifts for moms, dads, grandparents, aunts, uncles, teachers...you get the idea. :)
Ceramics Selection
From large platters to shot glasses, our variety of ceramics to choose from is both wide and interesting. Check out our Ceramics Gallery to get a peek at some of the over 300 pieces we offer.
Holiday Items
We stock special items for every holiday, from Easter eggs to Halloween jack o' lanterns. Personalized holiday items are also offered every year – order now to get them in time for the holidays.
How to Care For Your Pottery
We recommend that all ceramics be hand-washed only to keep them looking perfect. While our paints and glaze are food-safe and non-toxic, to keep your pottery usable, please don't put your pieces in the dishwasher or microwave.
Some of the special glazes offered at our studio (not the non-leaded clear glaze we use on all painted pieces), while exquisite, are not food-safe and we recommend that these special glazes are used on decorative items only and washed carefully by hand.